Office of Musicians' Affairs
The Office of Musicians' Affairs represents the ensembles Les Haulz et les Bas, The Early Folk Band and the jazz project ars supernova. The award-winning ensemble Les haulz et les bas explores Gothic and Renaissance wind music from 1200 to 1600 and has produced 7 CDs. The Early Folk Band researches and plays historical folk music sources from Great Britain from 1600 to 1900 and has released three CDs. New paths for early music - under this motto, the early music jazz project ars supernova won a CD production with Deutschlandradio Kultur and has since been to jazz festivals as well as early music festivals. All three groups combine conscientious research of historical sources with lively performances and present this timeless music for the 21st century. They are also available for commissioned work, master classes and lecture talks. And they are always delighted to work together with musicologists, festival directors and producers on joint projects and commissions for festival themes, historical film music.
Office of Musicians' Affairs
c/o Gesine Bänfer
Harriet-Straub-Str. 39
79100 Freiburg, Germany
fon ++49 - (0) 761- 29 23 110
mobile ++49 - (0) 172 - 76 46 178
office@office-of-musicians-affairs.com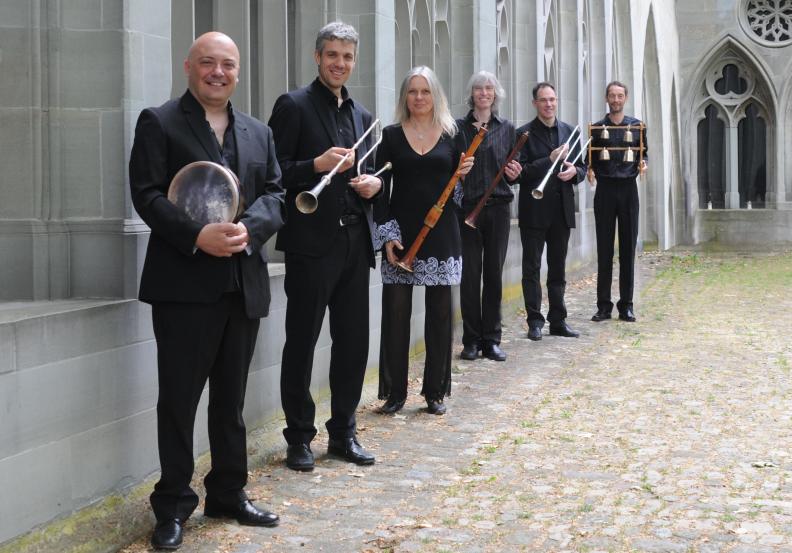 Les haulz et les bas plays music of the alta capella, the 'loud' wind ensemble of the middle ages and Renaissance. The rediscovery and reconstruction of the music of the mediaeval civic and court wind bands has been one of the great musical detective stories of our times. The results of the ensemble's work has acheived international acclaim: they have won prizes at several international competitions and they are regularly present in Europe's most prestigious Early Music Festivals. They regularly give lectures and workshops and have been guests of the Universities of Oxford, London and Manchester, the Royal Conservatory, The Hague and the Schola Cantorum Basiliensis. The ensemble has produced a series of highly-acclaimed CDs. Les haulz et les bas guarantees its audience an extraordinary and unforgettable experience. The ensemble offers a huge range of programmes from the 'classic' trio formation up to big-scale productions for larger venues and outdoor events.       www.alta-capella.com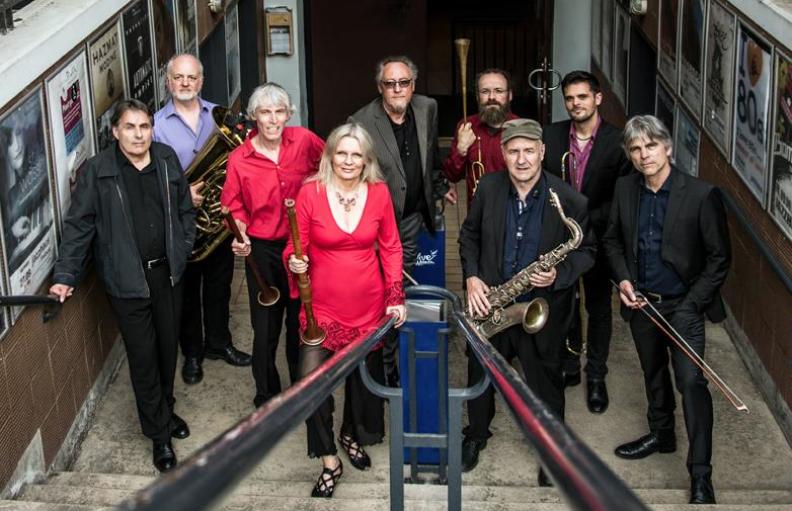 Medieval Jazz – new directions for early music
The forgotten sound of the alta capella - the medieval and renaissance wind band - lies at the historical heart of this project. Shawms, bombards, slide trumpet and sackbut are combined with a jazz combo of saxophone, guitar, double bass, tuba and drum set, and members of the ensemble themselves double on saxophone, trombone, cornett and bagpipes. Old material is newly arranged, new pieces composed for old instruments and all is delivered by a star-studded cast with lashings of improvisatory panache. Les haulz et les bas offer proof that the saxophone is the ideal instrument for the 14th-century ars nova and that the medieval shawm has just the sound that jazz has been waiting for. www.ars-supernova.com
With this programme Les haulz et les bas won a CD production with the German national radio station Deutschlandradio Kultur - now released by www.ahalani-records.
Ballads, Songs and DanceTunes from the North Countries
The musicians of The Early Folk Band are all outstanding specialists in early music. Originally from England, Sweden and Germany, they bring with them the traditional music of their home countries as well as a great experience with the study and performance of music from the Middle Ages, Renaissance and Baroque. 'Folk Music' influences 'art music' and vice versa. The members of the group also won important competitions such as: Anders Wrath silver medal ('riksspelman'), Global Ruth (Germany's leading World Music Award), Grammy Award, Festival van Vlandern, Bruges, BRTN Radio Price (Belgium), Festival Rencontre Internationales de St. Chartier (France) "Best Blasters" and "Best Folk rock Band" of the German Popstiftung.       www.early-folk-band.com
Office of Musicians' Affairs
c/o Gesine Bänfer
Harriet-Straub-Str. 39
79100 Freiburg, Germany
fon ++49 - (0) 761- 29 23 110
mobile ++49 - (0) 172 - 76 46 178
office@office-of-musicians-affairs.com
contact form
Thank you very much for your interest. Please send us a message to office@office-of-musicians-affairs.com or fill in the contact form and order our newsletter.
Les haulz et les bas played at:
Festivals:
Festival Oude Muziek Utrecht
York Early Music Festival
Musica Antiqua Bruges
Laus Polyphoniae Antwerp
Festivale della musica antiqua Urbino (I)
Tage der alten Musik Regensburg
Montalbâne Festival, Freyburg
Herbst des Mittelalters, Basel
Freunde Alter Musik, Basel
Berlin Alte Musik Festival
Brighton Early Musik Festival
Cambridge Early Music Festival
Tage der lten Musik Herne
Trigonale St Veith (A)
Styriarte Graz
Rencontres des Maitres Sonneurs, St. Chartier (F)
Festival de musique medievale, Le Thoronet (F)
Leipziger Improvisationsfestival für alte Musik
Festival Musica Antiqua Bingen
Tamburi Mundi, Freiburg im Breisgau
Zürich Festival der alten Musik
Musikfestpiele Potsdam
Barockfestival St. Pölten (A)
Philharmonie Köln,
Cité de la musique, Paris
Schloss Tirol (I)
Hohenloher Kultursommer
Musica Franconia
Co-Produktionen mit
Apollo's Fire - The Cleveland Baroque Orchestra, Ohio
Bochumer Symphoniker
Metropol Orkest, Hilversum
Freiburger Barockorchester
Ensemble Recherche, Freiburg
Capilla Flamenca Antwerp
Markus Stockhausen & Mike Svoboda
Ensemble Hirundo Maris - Arianna Savall and Petter Udland Johansen
Sinfonieorchester St. Galen
Ensemble Gilles Binchois (F)
...
Vorträge & Meisterkurse
Schola Cantorum Basiliensis
Koniglijke Conservatorium, Den Haag
University of London
University of Oxford
Musikhochschule Wuppertal
STIMU, Utrecht
Kloster Michaelstein
University of Freiburg

...
Rundfunk:
Deutschlandfunk Kultur
SWR
MDR
Radio Bremen
Bayerischer Rundfunk
Hessischer Rundfunk
BBC Radio 3 (UK)
DRS (CH)
...