Newsletter Autumn 2019
Dear concert organisers and promoters,
welcome to our newsletter with information about our new programmes.  2019 has been a year of innovations.  Our range of programmes and repertoire has been enormously enriched by the cooperation between our Early Folk Band and Apollo's Fire, the Cleveland baroque orchestra, as well as concert tours with Hirundo Maris, Arianna Savall and Petter Udland Johansen
We have developed new projects and received commissions for new programmes of 14th and 15th- century music with our Ensemble Les haulz et les bas , which can be booked now for further concerts and festivals.  For the 500th anniversary of the death of Josquin Desprez in 2021 we are planning a new programme: entitled Master of the notes, with a large ensemble of singers, wind players and the amazing lutenist Lee Santana.
In June 2020 we will again be touring with our monumental medieval jazz project ars supernova.  Currently the 16th and 18th of July 2020 are still free and we are open for bookings.
Our many other programmes are of course also available - information about these is available on our web site www.alta-capella.com, or on the linked web sites further down this newsletter.   We would be delighted to work together with musicologists, festival directors, film producers etc. on joint projects and commissions for anniversaries, festival themes, local events etc.  
With very best wishes,
Gesine Bänfer and Ian Harrison
Office of Musicians' Affairs
Gesine Bänfer & Ian Harrison
Harriet-Straub-Str. 39
79100 Freiburg, Germany
fon ++49 - (0) 761- 29 23 110
mobile ++49 - (0) 172 - 76 46 178
office@office-of-musicians-affairs.com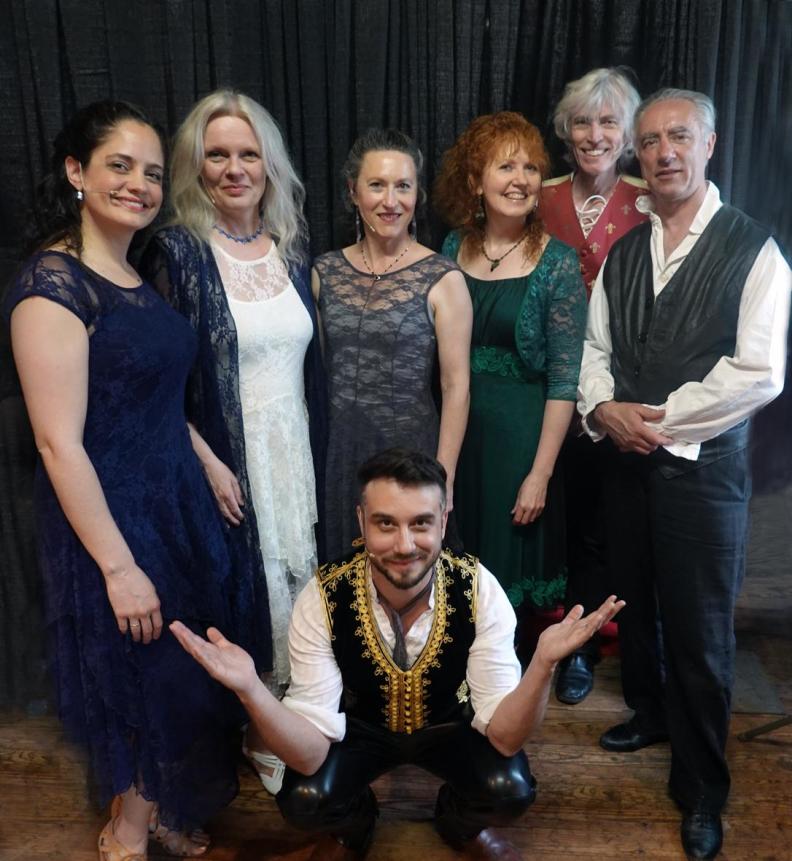 from left to right
Amanda Powell (USA) - voice, percussion
Gesine Bänfer (D) - bagpipe, whistle, English guitar, project management
Tina Bergmann (USA) - dulcimer
Jeannette Sorrell (USA) - harpsichord, musical director
Ian Harrison (GB/D) - bagpipe, whistle, harp, voice
Steven Player (GB/SW) - Comedian, baroque guitar, dance
Brian Kay (USA) - lute, lyre, percussion, voice
Far beyond the Sea
Ancient ballads, brought by British immigrants to America, survived down to the present day in the folk culture of the Appalachian Mountains. There English, Scottish and Irish music combined with other influences, including the music brought by African slaves, and developed into a unique style which is still a living tradition. In this new transatlantic encounter Gesine Bänfer, ian Harrison and Steven Player from the Early Folk Band join with Jeannette Sorell, Amanda Powell, Tina Bergmann and Brian Kay from the brilliant Baroque orchestra Apollo's Fire of Cleveland, Ohio to weave together stories of the Old and the New Worlds, of distant lands and the secrets of the ocean.  Baroque music as it has never been heard before!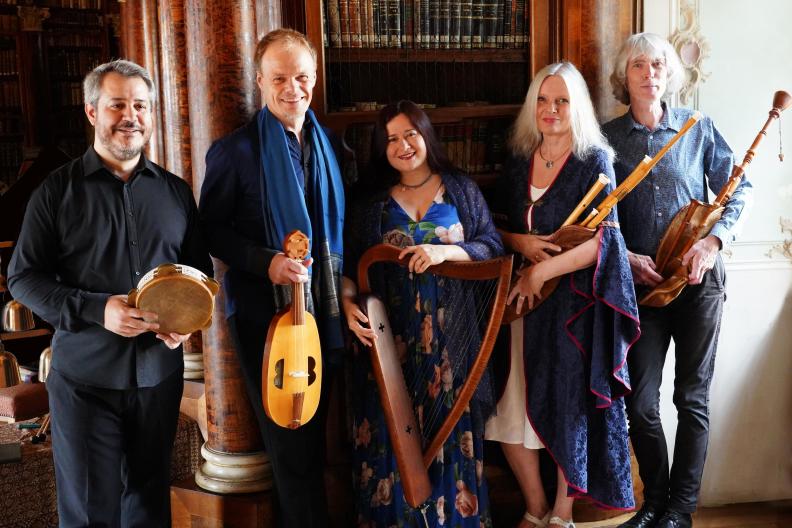 from left to right:
David Mayoral (ES) - percussion
Petter Udland Johansen (NO) - voice, fiddle, cister
Arianna Savall (ES) - voice, harp, musical director
Gesine Bänfer (DE) - flute, bagpipes, dulcimer
Ian Harrison (GB) - cornett, bagpipes, whistles
Cour d'Amour
Our collaboration with the catalan singer and harpist Arianna Savall  and the Norwegian singer and fiddle player Petter Udland Johansen has exploded with new possibilities.  This year we have premiered several new programmes and consolidated some existing ones, with performances in Poland, Switzerland, France and Germany.
Vox cosmica - the mystical songs of Hildegard of Bingen
Santa Maria -  a medieval pilgrimage along the route to Santiago da Compostella, including music from the Cantigas de Santa Maria and the Llibre vermell de Montserrat.
Cour d'Amour - music of the troubadors and trouveres
Rosa das Rosas - songs from six centuries inspired by the rose
Silent Night - early and traditional carols for the Winter celebrations
>>more info<<
---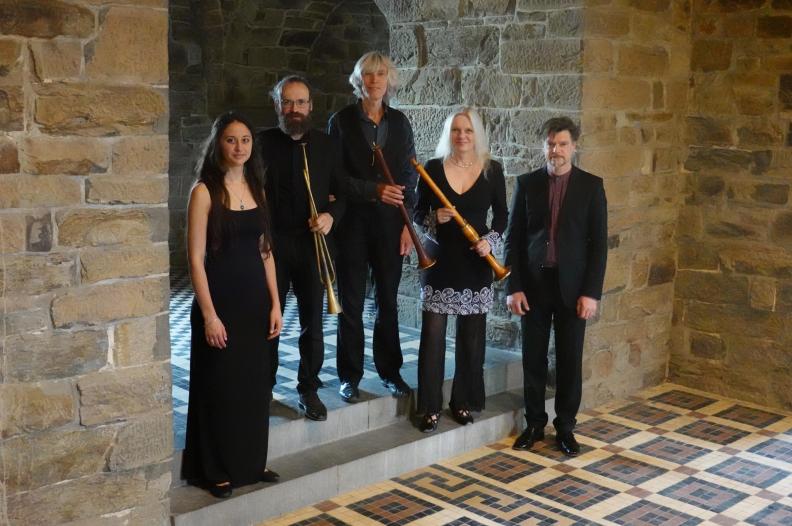 from left to right:
Tessa Roos (CA) - voice
Nathaniel Wood (USA) - slide trumpet, sackbut
Ian Harrison (GB) - shawm, voice, musical direction
Gesine Bänfer (DE) - bombard
Julian Podger (GB) - voice
Les haulz et les bas
Music for the Emperor
We were hugely honoured with a commission from the Maastricht Composers' Foundation to produce a programme based on the Breust manuscript from Maastricht.  The manuscript's 12 compositions include Dutch and French polyphonic songs, Latin motets and monophonic chant.  Our premiere took place in the Kaisersaal, a 'secret' room under the rafters of the basilica of Saint Servaas, Maastricht where in 1520, a few years after the production of the manuscript, the future Emperor Charles V heard mass, undisturbed by the common folk below, on the way to his coronation in Aachen.
Misa de la incoronacion
For the 500th anniversary of the coronation in Aachen of the future Emperor Charles V as Roman-German King we will be expanding this programme to include Nicolas Gombert's monumental Misa de la incoronation, written for the occasion.
 
---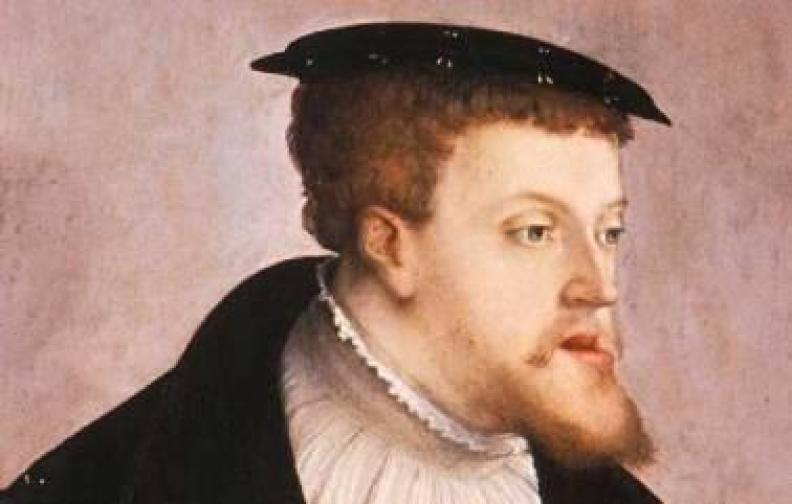 Our multimedia show Plus Ultra, with music, text and images from the life of Emperor Charles V, was commissioned in 2000 by the Flanders Festival  and is still available for booking!  >>info<<
Messe de Nostre Dame - Guillaume de Machaut 1360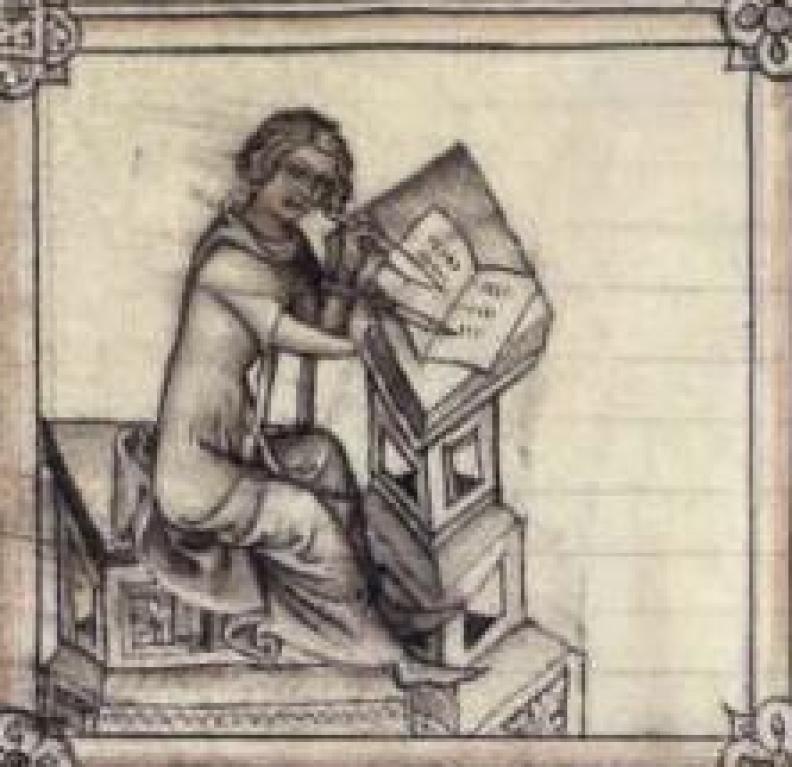 The Freiburger Domsingknaben (Freiburg Minster Boys' Choir), founded in the 13th century, is one of Germany's leading choirs in this genre.  Together we present Guillaume de Machaut's trailblazing masterpiece, the Messe de Nostre Dame, in a rare setting with authentic vocal forces.  
---
Master of the Notes
Josquin Desprez  † 1521
"He is the Master of the notes: they have to do what he wants.  Other composers have to do what the notes want."
(Martin Luther on Josquin Desprez)
Josquin Desprez was one of the most inspired composers of the Renaissance - some would say, of all time.  For the 500th anniversary of his death in 1521 we have prepared several programmes ranging in line-up from a four-part wind ensemble to a renaissance 'orchestra' with singers, winds and string instruments.
---
Riddles and Reels
We have a new programme with the amazing and wonderful lute and cittern player Lee Santana  combining riddle songs and virtuoso  'folk' instrumental music from the Baroque, as presented in a series of concerts in Germany and Austria during 2019.
ars supernova 2020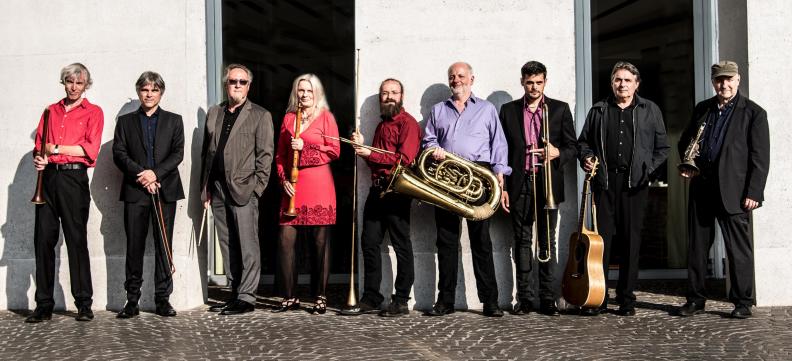 For the 900th anniversary of the founding of the City of Freiburg in Breisgau we are creating a new version of our project  ars supernova - medieval jazz.  Alta capella meets special guests Mike Schweizer saxophones, Miguel Tantos trombone and sackbut, Jeffrey Miller tuba and serpent, Rolf Kilchling drums and more.  We currently have two dates free on our tour, on the 16th and 18th of June 2020, which may booked for special conditions.
Our CD  ars supernova , a co-production with the German national cultural radio station Deutschlandradio Kultur, is available from ahalani-records .
"ars supernova puts you in a good mood for many reasons"
(Antonia von Schönfeld, SWR2 Musikstunde)
 
---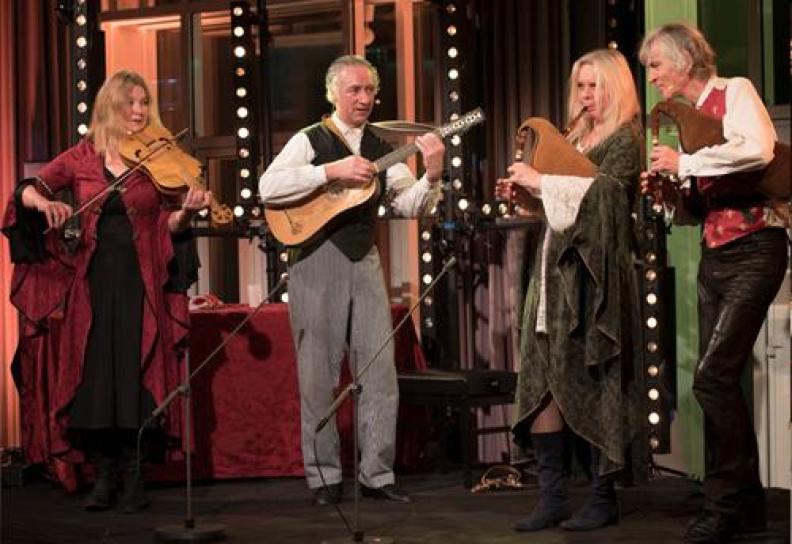 Early Folk Band - CD release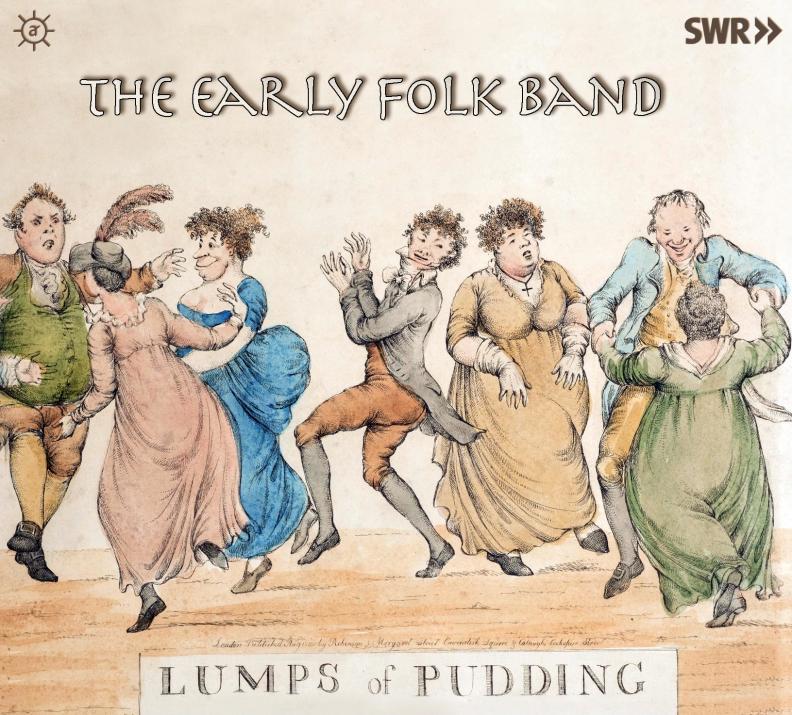 Lumps of Pudding - new CD! At last our ever-popular programme of ancient Winter ballads, Christmas songs and dances, a co-production with the German radio station SWR, is due for release on the 1st of December 2019.  Orders received now will be delivered gift-wrapped and free of postage in time for the Festive Season.